<![if !vml]>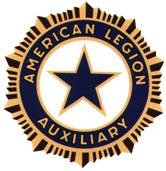 <![endif]>Community Service                               
The Auxiliary's Community Service program is based on the premise that no organization has a right to exist within the community without giving something to that community in return. Community Service embraces all activities for the improvement of conditions of life in the community where the American Legion Auxiliary unit is located and has been a major activity of The American Legion and Auxiliary since 1926. Our efforts have resulted in the completion of a vast number of projects to make American communities better places in which to live.
Auxiliary members study community needs, recommend projects, raise funds and donate their time to accomplish their specific objectives. Special attention is given to the selection of each project to ensure that the work of other organizations is not duplicated. Auxiliary Units also provide assistance on Community Service projects sponsored by American Legion Posts and work with other organizations to implement practical, worthwhile projects for the benefit of the community. Some examples include, blood drives, first aid and CPR training, child safety programs, support for women in shelters, donations to shelters for the homeless, tree plantings, recycling programs, and disaster and emergency preparedness programs.
Every Auxiliary Unit is expected to carry out or cooperate in at least one project for community betterment each year.  Support of Community Service projects of The American Legion Post is, of course, a first responsibility of the American Legion Auxiliary Unit. In almost every American Legion project there will be phases in which the Auxiliary can give effective help. Cooperation is also given to other organizations working on practical, worthwhile projects for community improvement. The greatest achievement is made when the efforts of the entire community are enlisted in support of a project.